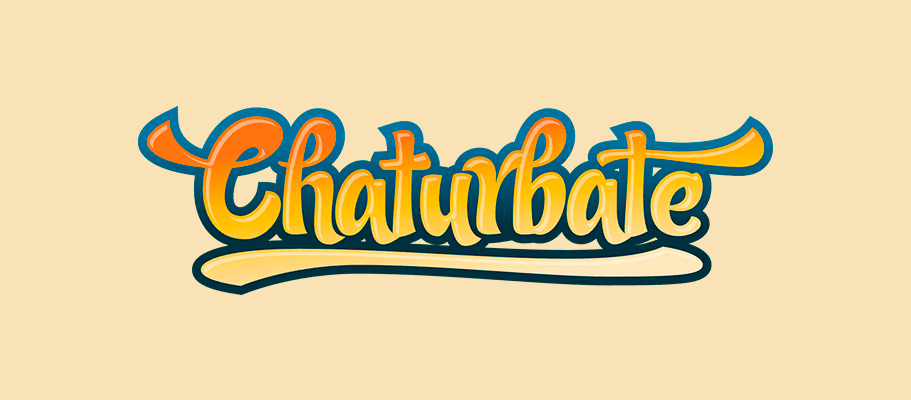 Already know how to request a group show with a Chaturbate model?
If you have no problem attending a show with more people or want to pay a little less for the performance of the model, this may be an interesting option.
Unlike private, you are the only one in direct contact with the model, and she is 100% dedicated to fulfilling your wishes, the group show is shared between 2 or more users.
This can also be an alternative for those who enjoy orgies, or want to put friends to participate in the game and share the costs of the show.
Regardless of your reason for requesting this type of show on Chaturbate, check out our tutorial on how to do this:
Requesting the Chaturbate Group Show
Just as the private show is restricted to registered users, the group show also requires you to create a Chaturbate account in order to request it.
With an account created and active, you should verify that the webcam room in question accepts this type of show. To do this just check if there is the option "Join Group Show", which is next to the button "Send Tip".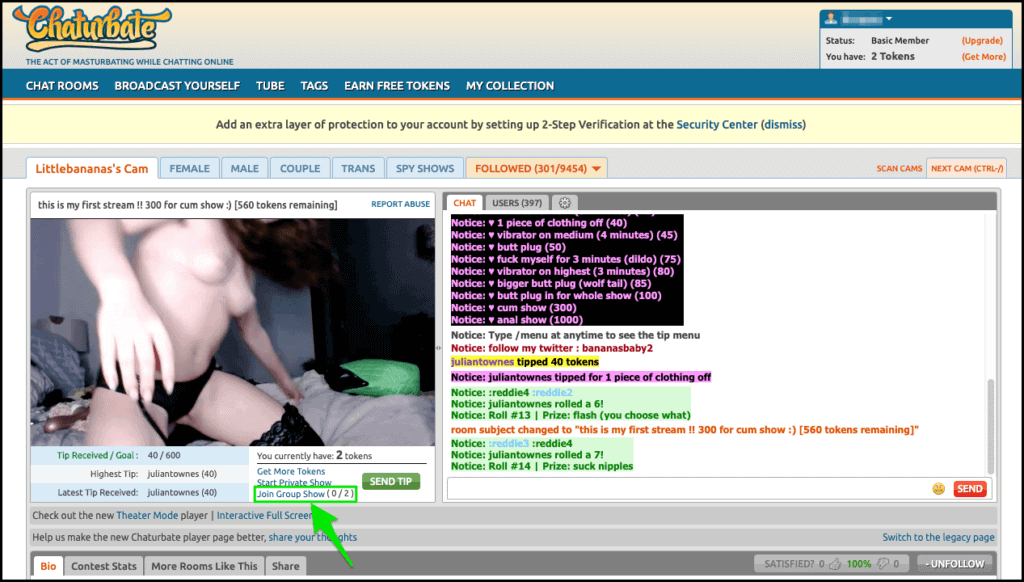 By clicking this option, you check the cost to request a group show of this model. If you do not have tokens or have less than required to participate, you will need to purchase tokens for your account.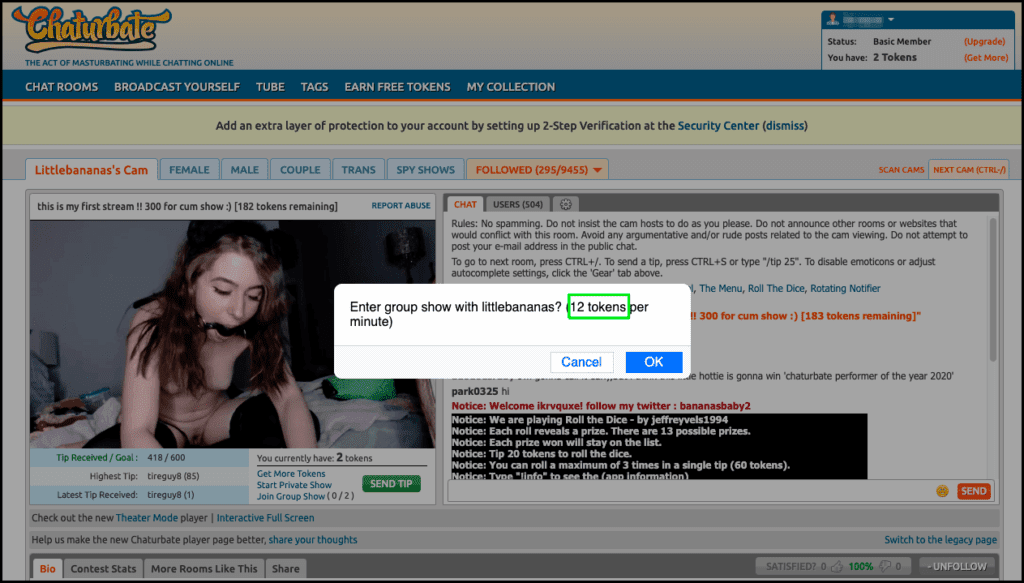 Finally, you may be starting a group show or joining an already created by another user. But remember, for the show to start you will need to fill all available slots.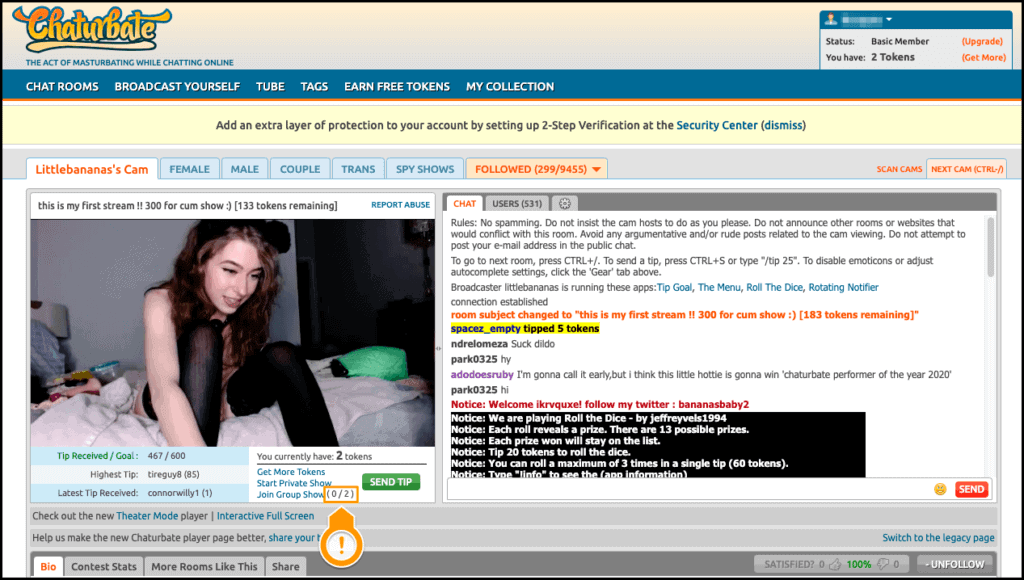 If all the group show slots are not filled at a certain time, the request will be canceled and the show will not be held.
Worth it?
If you are looking for the model's full attention and want to be able to chat with her freely without having anyone else in the chat, this is NOT a valid option, and private show is recommended.
If the group show is cheaper than the private one (cost can be more expensive!) And you have no problem splitting the performance of the model with 2 or more users, this option is worth considering.
The recommendation goes on if you are requesting this show with friends, so the fun can be much greater than with other random internet users.
Finally, it is worth mentioning that group shows on Chaturbate cannot be recorded, so you cannot replay this content through the "My Collection" session of your account.