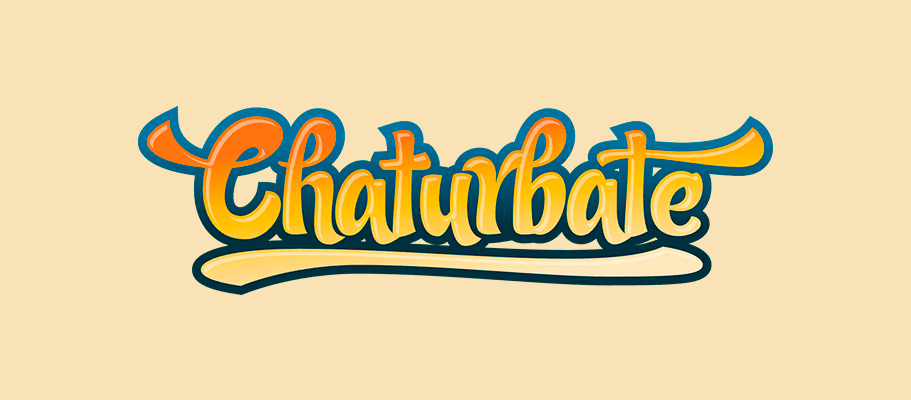 Want to learn how to create a Chaturbate account?
So it's in the right place, because in this article we will walk you through how to do this.
After all, why miss out on online chats from one of the best live webcam sites on the internet, right?
As the Chaturbate name implies, this is the best site for chat and masturbation in the same place.
Better yet, creating a Chaturbate account is 100% free! You don't need to enter any credit cards or any other payment methods to start chatting!
How to sign up for Chaturbate
Remember Chaturbate is an international live adult webcam site, with models from all over the world available.
So regardless of your native language, we recommend that you always use the Chaturbate website in the English version, and preferably chat in this universal language.
With that mentioned, let's go to the tutorial:
1º) Visit the Chaturbate official website: https://chaturbate.com
2) Upon entering, will appear the notice of that site is intended for over 18 years of age. If you are, click the "I AGREE" button.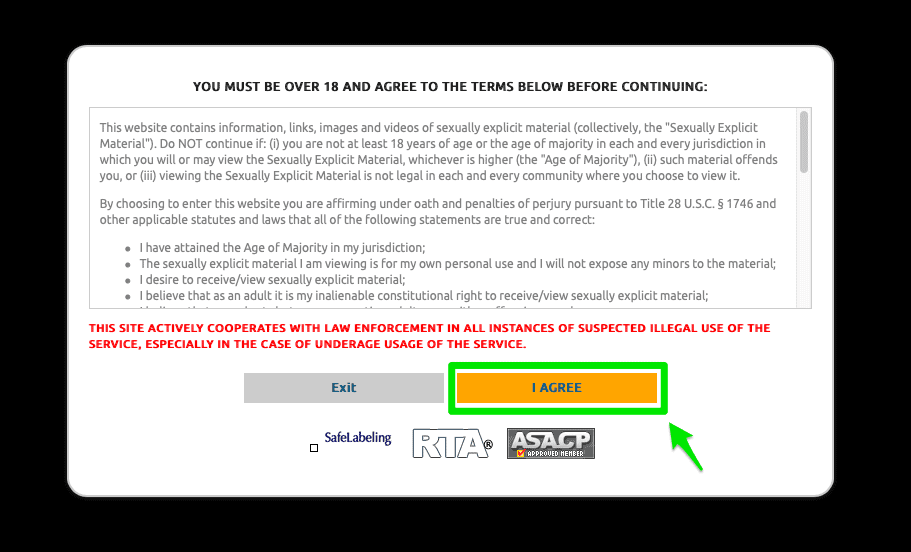 3) In the top menu, on the right side of the screen, click the "Sign Up" button.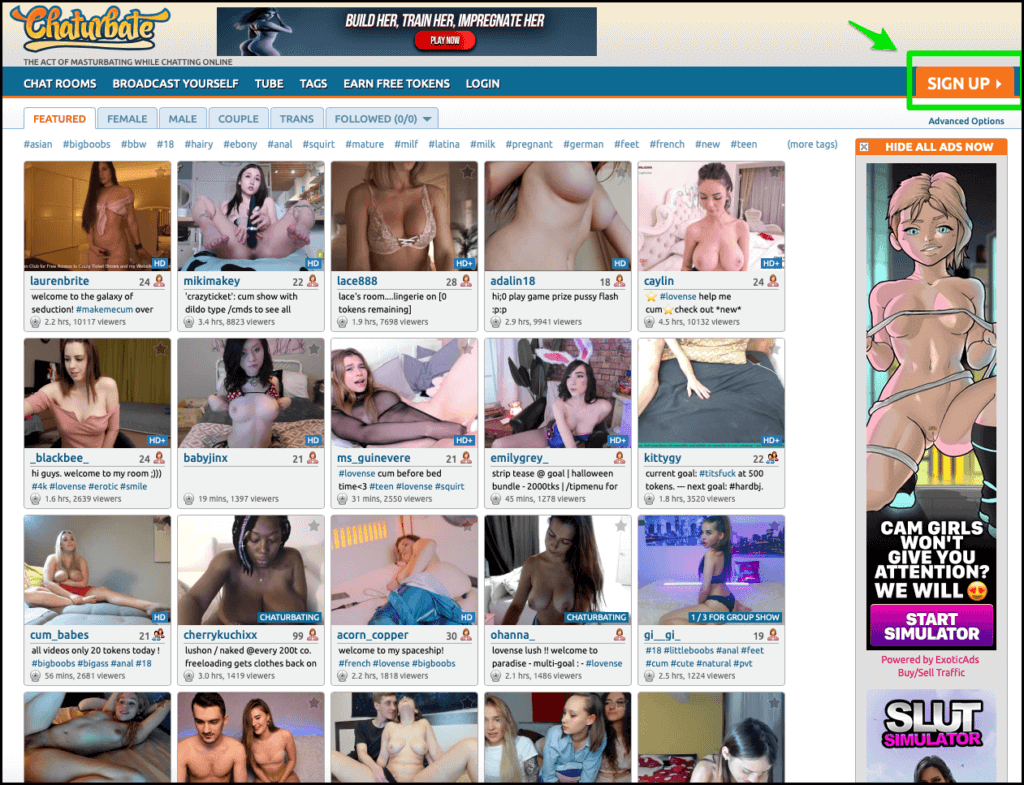 4º) On the page that opened there is a short form for you to fill in or mark your profile and login information:
Username
Password
Email Address
Birthday
Genre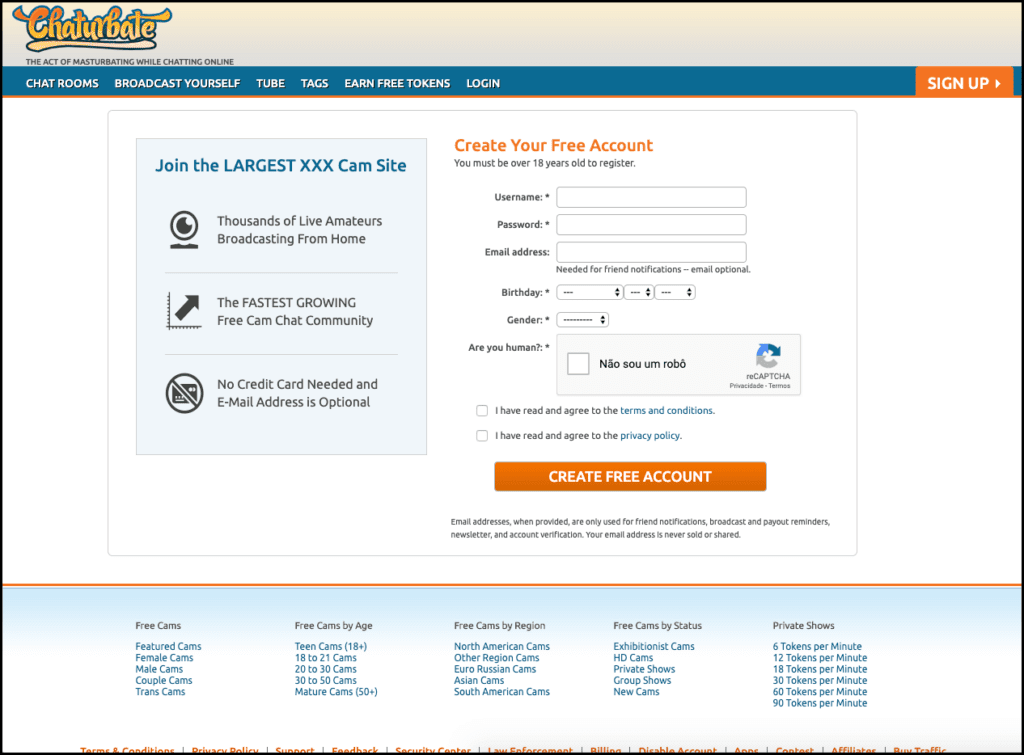 In "Are you human?", just click on the white square next to "I'm not a robot". (If verification fails, you will need to select some images to continue)
Be sure to check the "I have read and agree to the terms and conditions" and "I have read and agree to the privacy policy" before clicking the orange "Create Free Account" button.
5) Now go to your email provider (eg Gmail, Hotmail, Outlook, Yahoo, BOL, etc.) and find the message "Chaturbate Email Verification", and click on the verification link.
6º) Ready! You have successfully created a Chaturbate account!
Advantages of creating a Chaturbate account?
Chaturbate is a 100% free site for those who want to see live webcam models on the internet. And unlike other sites, you can count on yourself for as long as you want watching the cameras.
Now, if you create a Chaturbate account, you get some very interesting benefits. In addition to being able to communicate directly with models and other users in chat, you can:
Tips for creating your Chaturbate account
When you are creating your Chaturbate account it is worth following some of our tips:
In "Username" avoid using your real name or any term that connects to you. Prefer a random name or a pseudonym.
In "Password" choose a secure password, after all, it is not legal to lose your account or have improper access to it.
In "Email Address" choose an active email that you have access to. If you want more privacy, we recommend that you create a separate email account.
In "Birthday" you can choose another date of birth/birthday if you want to keep your privacy preserved.
We recommend that you use the Google Chrome web browser to sign up for Chaturbate, either on desktop or mobile.